TRAINING
BSc (Hons) Sports Therapy at the University of Sports Therapy Treatment
TREATMENT
My journey to helping others developed from suffering from sporting injuries myself. I have a passion for helping individuals understand and combat their pain with the use of sports massage and soft tissue techniques. Helping others achieve their goals is what drives me.
A BIT ABOUT ME
I love exercise and food equally. I enjoy the gym, running, rock climbing, a good old hike in the middle of nowhere, and massive, massive curry!
TRAINING
Bsc Sports Therapy - University of Chichester,
MSc Sports Therapy - London Metropolitan University
TREATMENT
My passion has always been helping others on their journey to becoming the best version of themselves. After experiencing many sporting injuries, myself, I have always wanted to prevent anyone from going through this experience on their own. I am passionate about using the most effective massage techniques, alongside other advanced techniques. Educating people on their wellbeing and how they are able to look after themselves is very important to me.
A BIT ABOUT ME
I have always been a very active person. I grew up mainly competing in football and I also love weight training at the gym. I love a good explore in the middle of nowhere looking for old ruins and of course love my food!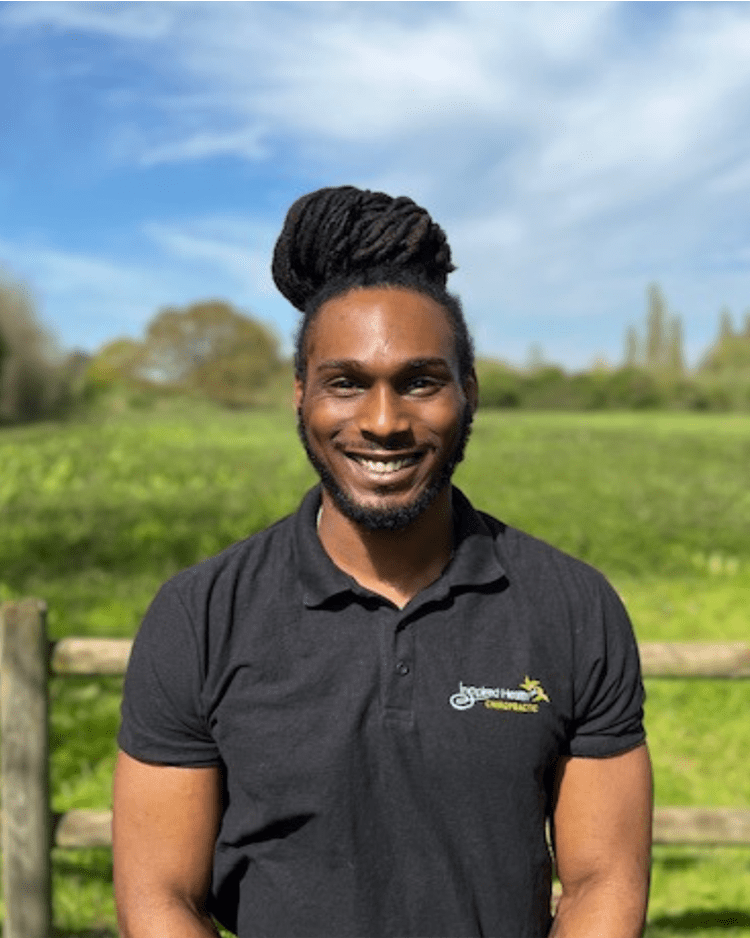 TRAINING
BSc (Hons) Sports Massage & Exercise Therapy at the University of Derby
TREATMENT
I live to enhance and make people better and happier. I intend to aide individuals with their issues with sports massage and various soft tissue techniques. My goal is to help as many people as I can through a journey of recovery and falling in love with their bodies again!
A BIT ABOUT ME
I was a teacher for 10 years, I played American football (In England) for 7 years, I am a qualified personal trainer, I love to bake and cook and I love Sunshine.
TRAINING
Level 3 & Level 4 Sports Massage Therapy with Sports Therapy UK
Clinical Cupping Therapy
Low Level Light Therapy training with THOR Photobiomodulation
TREATMENT
I have worked with sports teams across Essex and in 2018 found my home at Inspired Health. My focus is on finding the most efficient ways to treat patients and coach them to adjust lifestyle choices and stay optimal for whatever is thrown their way. My philosophy is to care for the physical symptoms and support the other aspects of health (mental and emotional) concurrently with my sessions. I am currently at London South Bank University training to be a Chiropractor in hopes to further my treatments.
A BIT ABOUT ME
I love to travel, most recently spending 3 months in Southeast Asia and 3 weeks inter-railing through Eastern Europe. When I'm at home I'm normally riding my motorbikes or listening to audiobooks whilst in the garage. I play football for my university team and have completed Triathlon's and a 100 mile cycles.
Book your free health advice call