Jack, our strength and conditioning coach joined Chiswick physio in January 2022. He takes the plunge of doing our first Q and A to highlight a little more about our amazing and diverse team.
What are your clinical qualifications?
BSc Exercise Science Health & Rehabilitation
MSc Sport Rehabilitation
What areas have you previously worked in?
Previously worked with elite athletes in Football, NRL and Running. Worked with the public for general performance and rehabilitation training.
What you're most proud of?
Completing 3 marathons in 3 days for Dementia UK.
What's the best thing about being part of the Chiswick Physio team?
Being part of a friendly knowledgeable team that all work well together and have the same interests at heart.
If you could invite any 3 people in the world round for dinner, who would they be and why?
Sir Alex Ferguson, Elon Musk, Tyson Fury.  
Where in the world is top of your list to visit? 
Machu Picchu, Peru.
If you were going to space and could only take 1 thing, what would it be? 
A supply of garlic bread.
What's the 1 thing that may surprise people about you?
I hate ketchup and frogs.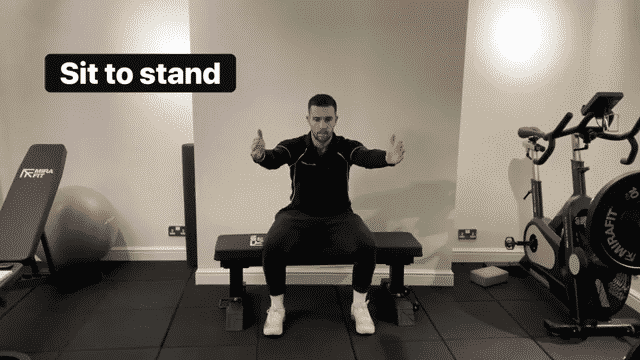 BIO 
I have always shown a keen interest and passion for the rehabilitation of various injuries. These injuries have ranged from long term pathologies to sport-related injuries. I understand injuries can be frustrating. However, I believe that rehabilitation should be seen as an opportunity to come back fitter, stronger, and more robust than before. My individualised and holistic approach to rehabilitation means tailoring each person's goals and programs to provide the best possible treatment while enhancing performance.
Having nine years of experience in the Health and Fitness industry, I have worked with a wide range of clients aged 16 to 82 years old. Previous experience has led me to work with elite athletes in football, NRL and running in the UK and Australia. I completed my undergraduate degree at Bournemouth University, where I studied Exercise Science Health & Rehabilitation. I recently completed my MSc in Sport Rehabilitation at St Mary's University London. This experience allowed me to expand my knowledge of musculoskeletal (MSK) injuries and developed my ability to apply evidence-based knowledge to managing injuries.
Outside of work, I am a keen sportsman, having run and played football at good levels throughout my life. I have enjoyed completing various marathons and most recently got into completing triathlons. I also like to play golf (badly) and enjoy spending time with family and friends.
If you require some assistance with acheiving a specific goal, getting back to exercise or want to improve your health but you don't feel comfortable or confident going to the gym please contact Chiswick-Physio and ask to speak to Jack our strength and conditioning coach. Alternatively you can BOOK ONLINE now, email Jack on jack@chiswick-physio.co.uk or call 07900603617 to speak to one of the team.