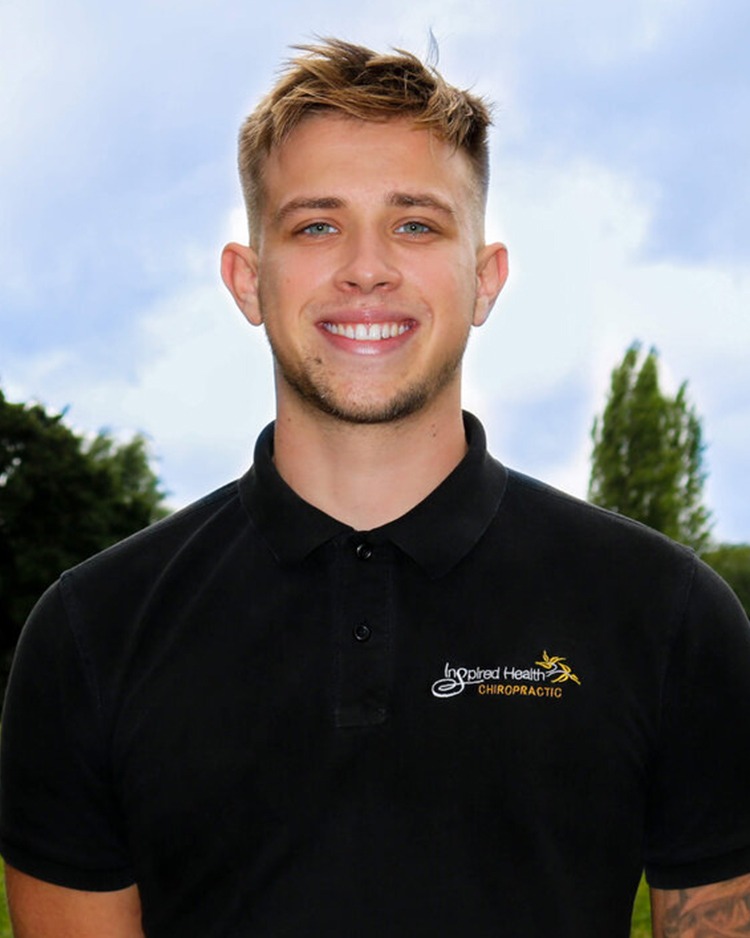 Training: Level 3 & Level 4 Sports Massage Therapy with Sports Therapy UK
Clinical Cupping Therapy
Low Level Light Therapy training with THOR Photobiomodulation 
Treatment: I have worked with sports teams across Essex and in 2018 found my home at Inspired Health. My focus is on finding the most efficient ways to treat patients and coach them to adjust lifestyle choices and stay optimal for whatever is thrown their way. My philosophy is to care for the physical symptoms and support the other aspects of health (mental and emotional) concurrently with my sessions. I am currently at London South Bank University training to be a Chiropractor in hopes to further my treatments.
A bit about me: I love to travel, most recently spending 3 months in Southeast Asia and 3 weeks inter-railing through Eastern Europe. When I'm at home I'm normally riding my motorbikes or listening to audiobooks whilst in the garage. I play football for my university team and have completed Triathlon's and a 100 mile cycles.