Plantar fasciitis or what we refer to now as Plantar Fasciopathy is one of the most common causes of plantar heel pain in both runners and non-runners. It is one of the most prevalent causes of foot and heel pain in general with almost 10% of people experiencing plantar fasciopathy in their lifetime.
 There have not been any links to one gender more than the other and it affects both sedentary and athletic populations. Although it can occur at all ages, the highest risk of occurrence of plantar fasciopathy is middle-aged and older adults between 40 and 60 years of age.
 Plantar Fasciopathy mainly affects only one foot, although approximately 30% of individuals have bilateral symptoms.
Why are we calling it fasciopathy? Recent literature suggests that it is more correctly defined as a fasciopathy than fasciitis. This is due to the chronicity of the disease and the evidence of it being a degeneration of the plantar fascia rather than an inflammation.
 Similarly, to tendinopathies, the exact cause of plantar fasciopathy is still relatively unknown. However, what we do know is that there is a change in the mechanical relationship between the tendon; in this case the plantar fascia, and the loads that it is put under.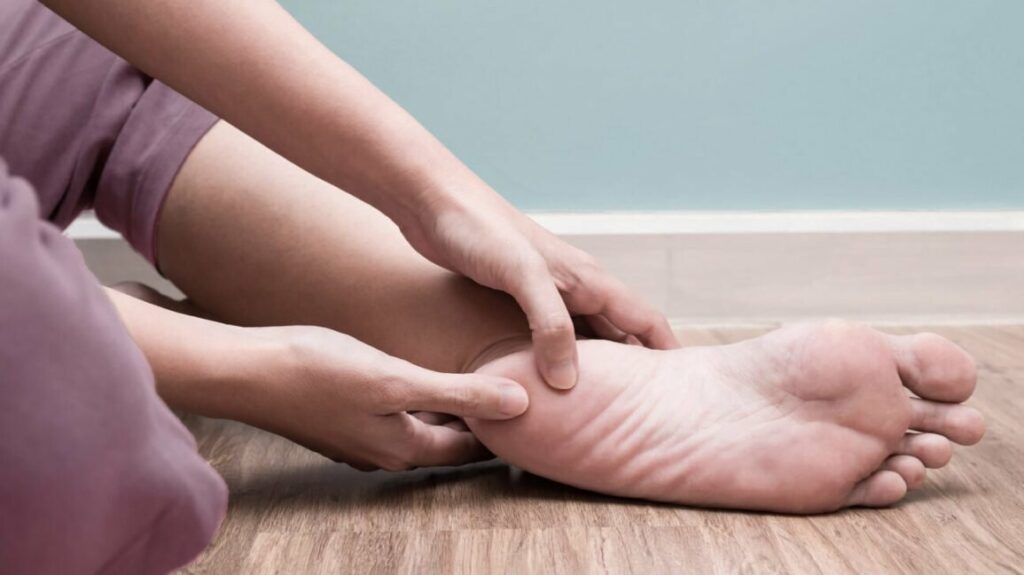 Simply put, the plantar fascia which is a strong thick band under your foot that is built to help absorb loads doesn't like performing the jobs you expect it to or want it to. These jobs could be running, dancing, walking, or standing for long periods.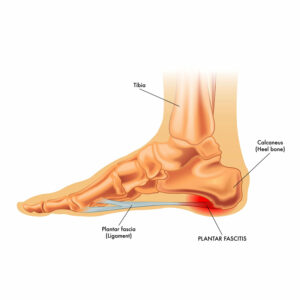 The primary symptom for most is pain and tenderness on the sole of the foot. This is usually located on the inside aspect of the heel (medial tubercle of the calcaneus). Other common symptoms are:
Pain and stiffness in the morning

Increasing pain with weight-bearing activities; running, jumping, dancing, long periods of walking and standing

Pain levels vary depending on the person and activity levels. Some may have lower levels of pain and feel slight stiffness. Others may experience more intense pain and describe 'stabbing' or 'throbbing' pain
For the runners;
Stiffness on commencing running that reduces as you 'warm up'. The 'stiff and painful' tendon 'warms up' after an initial period of pain/discomfort, as the plantar fascia gradually becomes a more efficient spring.

Pain that increases with greater running volume and intensity.

Heightened pain and stiffness in the heel region 24 hours after exercise (ie the next morning).