If you have ever had surgery, you may be aware of what a physiotherapist can do to help with your post-op recovery. Or as an athlete or sports enthusiast, you will likely know what a physiotherapist can do to help you with your niggles or injuries.
However, you may not be aware of how a Women's Health focused physiotherapist can help with a broad range of specialty issues. All too often these issues are ones you may find embarrassing to seek help, too private to wish to discuss openly or unaware that there are treatments available.  However, at Chiswick-Physio you will be supported by a team of friendly, professional and experienced people who can help.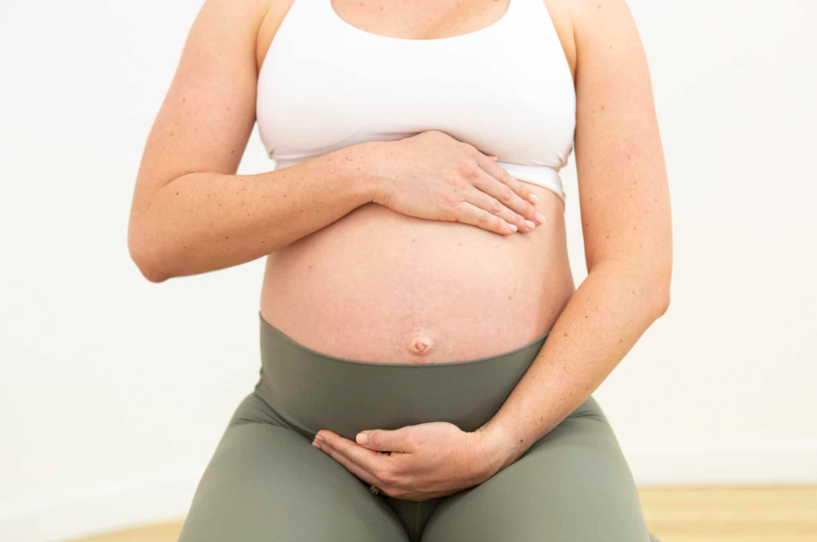 Our treatment is tailored to each client and may include pelvic floor muscle training, lifestyle modifications, bladder training, manual therapy and an individually tailored exercise program. Our approach is very much hands on with education playing a big role and we believe in empowering our clients by giving them the knowledge to actively participate in their rehabilitation.
Women's Health physiotherapists understand the physical differences (and unique needs) of the female population and are uniquely qualified to assist women in improving pelvic health, return to full function, sport and to live a pain-free, healthy life.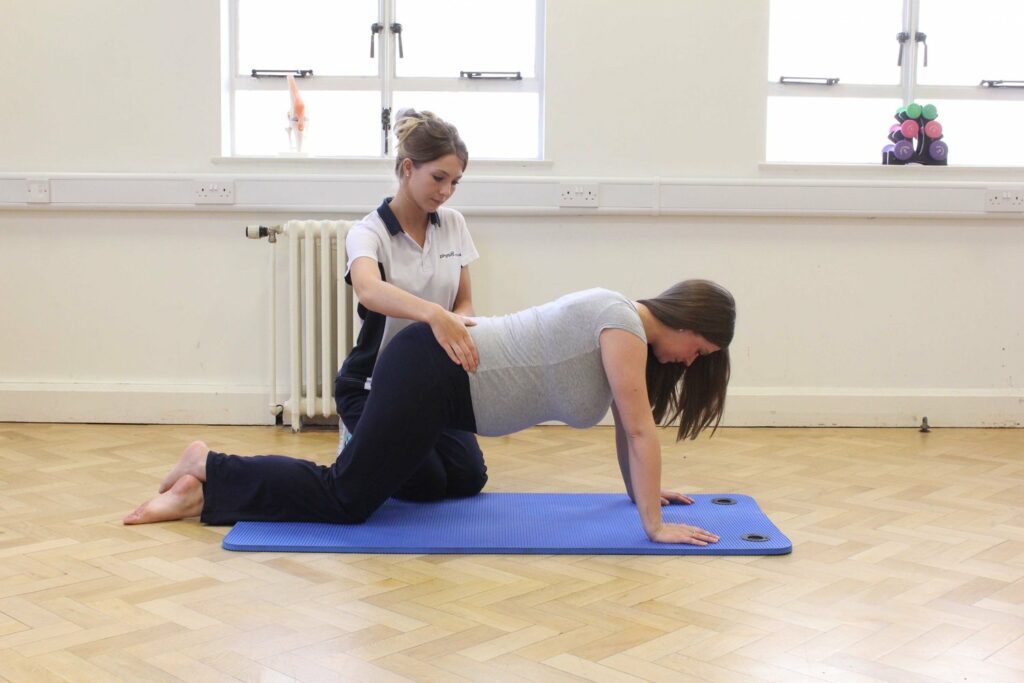 If you are experiencing any of the following symptoms, one of our team could provide assistance.
Bladder leakage: Leaking with exercise, constipation, menopause, obesity, coughing, sneezing, laughing and ageing can all affect the pelvic floor and your bladder control. While this is a common issue with one in three women experiencing bladder leakage in their lifetime, it is not normal. Evidence shows that you can successfully treat bladder control problems through a personalised pelvic health program designed and managed by a specifically trained Physiotherapist.
Urgency or increased frequency of bladder voiding. This includes high urges to go to the toilet and/or going to the toilet more than eight times per day. You might find yourself avoiding enjoyable activities, arranging your daily routine around where the nearest toilets are or waking up exhausted because your bladder has interrupted your sleep. Urinary urgency and frequency are common and distressing problems which affect your quality of life. There is a huge success rate in regaining continence (up to 80%) with specific, individualised pelvic floor muscle training.
Pelvic organ prolapse: You may present with symptoms such as heaviness or bulging vaginally, not being able to enjoy general exercise, lower abdominal and back discomfort. Many women experience Pelvic Organ Prolapse, but you don't have to suffer in silence. In many cases, Pelvic Organ Prolapse can be better managed, its symptoms reduced and its progression prevented. Pelvic floor muscle training has been shown to effectively decrease the signs and symptoms of prolapse.
Diastasis recti or tummy muscle separation: Stretched and weakened stomach or abdominal muscles during pregnancy and after birth are common. In some women the abdominal muscles separate, this is called a Diastasis of rectus abdominis muscle. Whilst a small amount of widening is normal and occurs in all pregnancies, in some women the muscles separate too far and stay separated weeks after giving birth. The abdominal muscles are the major support of your spine. Separated or weakened abdominal muscles can cause back pain, injury and poor posture. A strengthening program will help you regain muscle tone and protect your back.
Other issues we can help with include Vaginismus, painful intercourse, perineal recovery after delivery, pelvic or back pain (or any pain issues),  and guidance on safe exercise either ante or postnatally.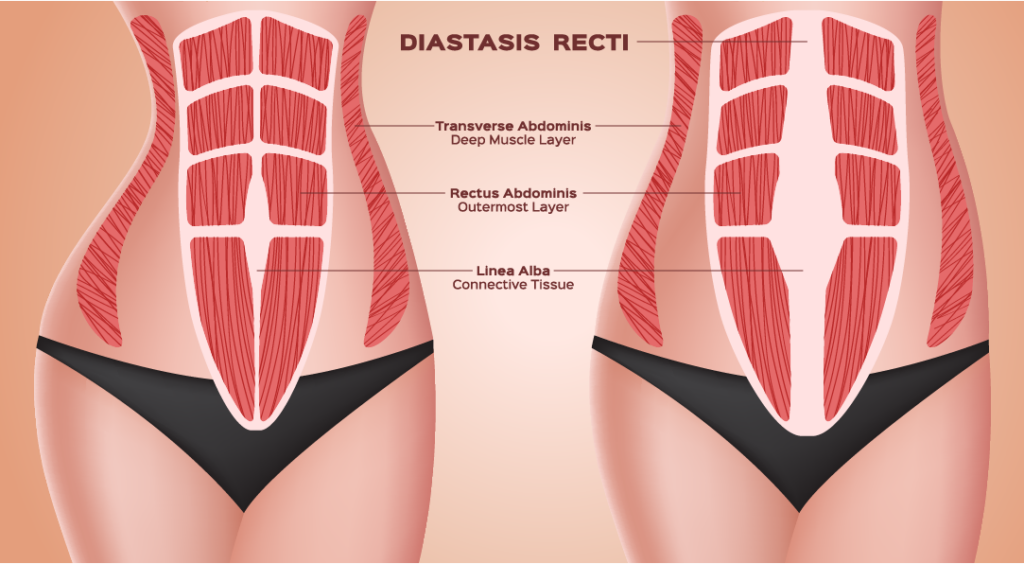 The experienced and professional team at Chiswick-Physio don't want you to suffer in silence. We are passionate about helping women improve their awareness of their health and educating them on the help that is available.
Our Women's health programme is suitable for all women at all stages of life, from teenage years to post-menopausal. All treatment sessions are conducted in private rooms and respect the sensitive nature of these problems. Our Women's Health Therapists will ensure you are doing the right exercises for your condition, safely and in combination with targeted hands-on therapy, so you recover quickly and can live an active and fulfilling life.
The sessions involve initial questioning to ensure a thorough understanding of your story, history, and goals. We then perform an assessment of movement and function depending on what your main issues are. This may also involve an assessment of the tummy and internal assessment of pelvic floor muscles (if required). At all times you are in control of the assessment and you have the right to refuse any aspect of the examination if you wish.
We believe in educating our clients through every step of the rehabilitation process, thereby ensuring they are at ease and are an active participant in their road to achieving their personal goals. We are also available at any time via email/phone if there are any questions or clarifications that you may need.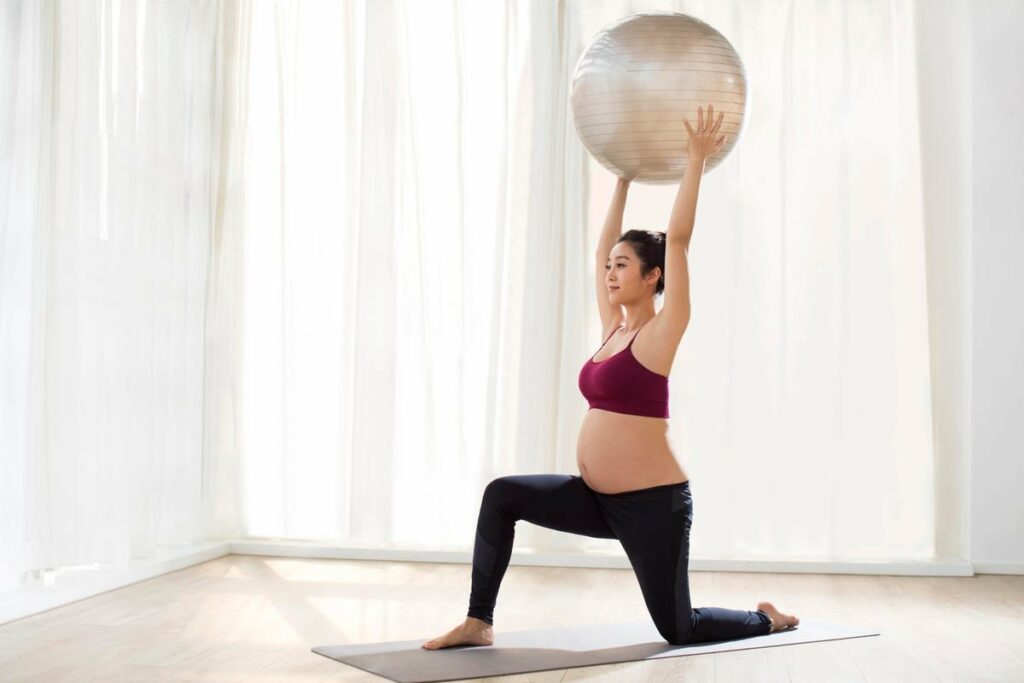 At Chiswick-Physio our Women's Health specialists have a great understanding of how it feels and what the body must go through during pregnancy, labour and the early days post birth. It's an endurance event in itself and the correct preparation will go a long way to helping you have a positive experience. There are many forms of exercise you can do before and during pregnancy to maintain fitness and well being and to help prevent and treat musculoskeletal pain and pelvic floor dysfunction. Our team has the knowledge with regards to exercise modifications to apply during and post pregnancy. Strength training, continuing cardiovascular activity, and specific strength exercise that your body is used to is recommended.
Pregnancy can feel like a marathon at times so the fitter you are before pregnancy, the better you may generally feel during pregnancy and afterward. There are sound guidelines that support exercise during pregnancy. Expectant mothers must ensure they have been cleared to exercise, and a physiotherapist with specific qualifications in exercise during pregnancy can help guide you.
Looking after your pelvic floor muscles is essential to help prevent leakage from the bladder and bowel ante and post-natal, to help safeguard from prolapse and may improve your sexual function. We know that pregnancy and childbirth significantly increase the risk of bladder leakage and prolapse.  Even if you don't have these problems now, you're still at risk of experiencing bladder leakage or prolapse in the future. Prevention really is better than a cure. It is important to know that you are doing these correctly and that they are appropriate and specific for you.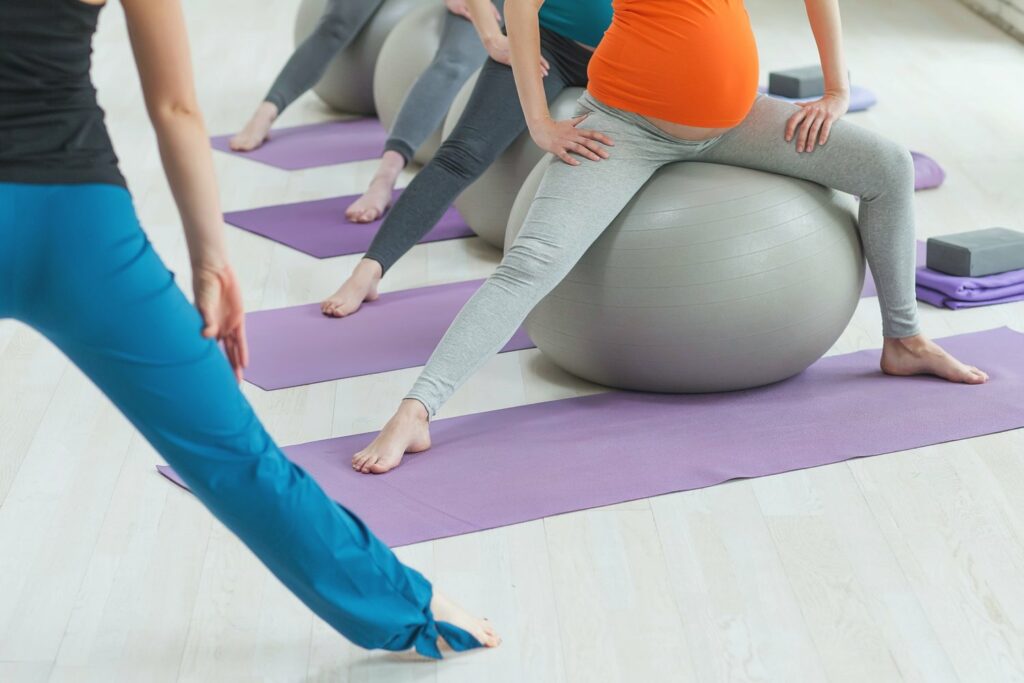 Not at all. We see women of varying ages, and from all levels of activity and sporting backgrounds, from sedentary to elite. It is our goal and passion to provide the highest level of care and attention to each of our clients, and to individualise the treatment we provide based on our thorough subjective and objective examination findings. You, the client, will set your goals and we will help you work out the best way to reach them.
We are here for you
If you feel you would like to learn more or require further guidance and some specialist advice from our strength and conditioning coach please get in touch by clicking HERE to email or CALL us on 07900603617.
If you are looking for a diagnosis, remember we are always here to help you.